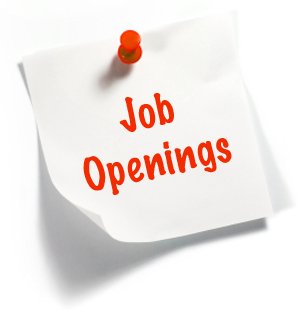 Stonehill College
Admissions Counselor/Senior Admissions Counselor
Stonehill is a selective Catholic college located near Boston on a beautiful 384-acre campus in Easton, Massachusetts. With a student to faculty ratio of 13:1, the College engages 2,500 students in 84 rigorous academic programs in the liberal arts, sciences, and pre-professional fields. The Stonehill community helps students to develop the knowledge, skills, and character to meet their professional goals and to live lives of purpose and integrity.
Reporting to the Assistant Dean of Admissions, under the direction of the Associate Dean of Admissions, the Admissions Counselor/Senior Admissions Counselor is responsible for assisting with all phases of the recruitment, evaluation and enrollment of new students to Stonehill College, including but not limited to: travel representing Stonehill to high school counselors, prospective students and parents, and the management of a geographic territory that produces over 800 applicants annually.
Essential Duties and Responsibilities:
 Plan, manage and conduct recruitment and counseling activities in an assigned geographic territory
 Approximately 8-10 weeks of overnight recruitment travel including high school visits and college fairs
 Prepare statistical reports and summaries of personal recruitment activities in assigned territory
 Develop and maintain communication with prospective students, parents and school counselors throughout the recruitment cycle
 Review and make initial admission recommendations for approximately 800 early action, early decision and regular decision applications, interviewing prospective students
 Assist with the organization of both on and off campus programming
 Conduct Group Information Sessions for prospective students and their parents as assigned
 Additional specific projects to be determined by the Associate Dean of Admissions and will be dependent on the experience of the individual chosen as well as the needs of the office
Knowledge, Skills and Abilities:
A Bachelor's Degree and 0 to 3 years prior admissions experience required. Undergraduate admissions intern, student interviewer and student volunteer experience will be considered. Excellent oral and written communication skills and leadership skills required. Attention to detail and demonstrated organization skills related to programming/project management are essential. Ability to work nights and weekends during peak times is required. A valid driver's license is required. Knowledge of SunGard Banner Enrollment Software is desired but not required. Title of position will be determined by the level of experience of the chosen candidate.
Stonehill College offers a competitive salary and comprehensive benefits package. Candidates should submit resume and cover letter to:
Stonehill College
Human Resources Department
320 Washington Street
Easton, MA 02357
Fax to: (508)565-1499
Email to: hr@stonehill.edu
Applicants who will enrich the diversity of the campus community are strongly encouraged to apply.
Stonehill College is an equal opportunity employer committed to diversity.