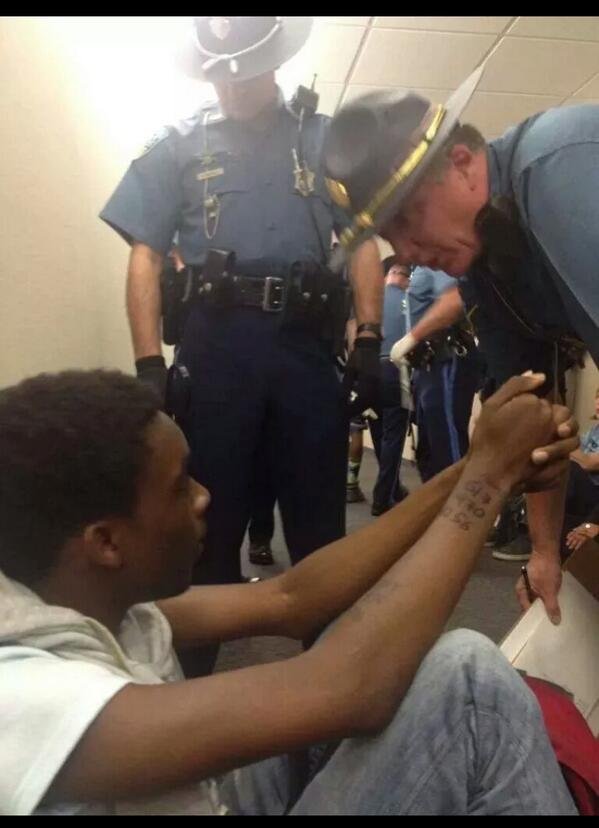 According to various reports we have received, State Police began arresting demonstrators around 4:30pm yesterday and by the evening over 20 people who were holding a sit-in demonstration for MBTA "Youth Passes" were arrested and detained. Universal Hub puts the number at 21. The Dig counts 23.
When state Transportation Secretary Richard Davey wouldn't meet with protesters calling for a discounted "Youth Pass" for teen T riders, they sat down in his office in the Park Square transportation building and wouldn't leave – until State Police made them, and transported them over to their South Boston and Charles River barracks for booking on trespassing charges, according to O'Ryan Johnson, who reports they were released on $40 bail apiece.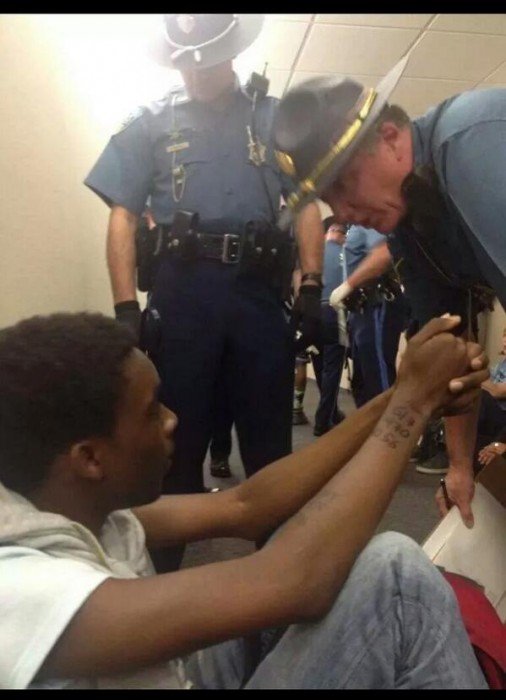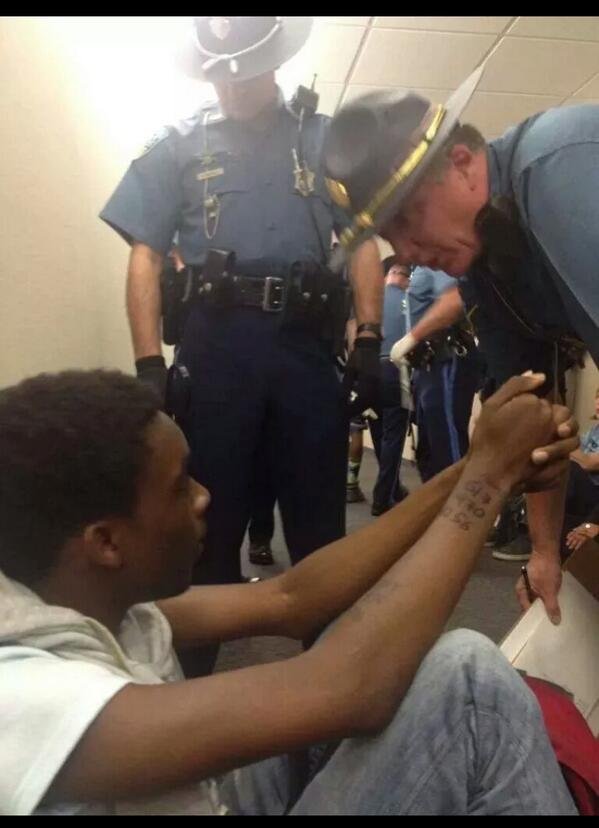 Photo via  @immigrants_R_us
There is an in depth write up by Chris Faraone in the Dig: 'YOUTH PASS' ACTIVISTS OCCUPY OFFICE OF MASS TRANSPORTATION SECRETARY DAVEY where he goes over the seven year history of the campaign for a dedicated MBTA "Youth Pass," and what led demonstrators to take action yesterday.