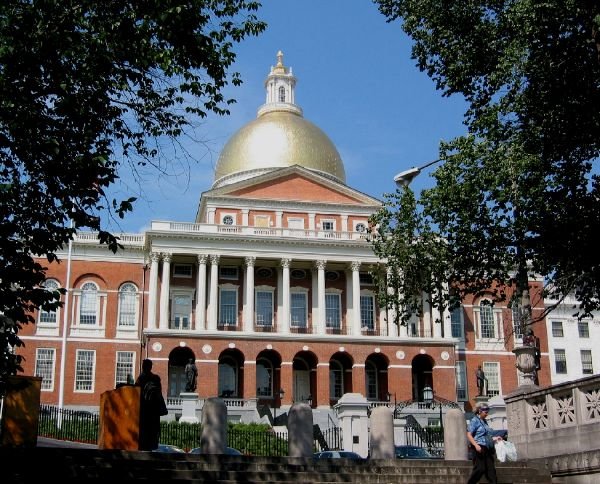 All hands on deck,

Be the ripple in your pond. Pass this on… and on… and on…
NEED THE ENTIRE COMMUNITY TO TURN OUT ON TUESDAY, APRIL 18th (1:00-2:30pm).  (SEE FLYERS)
PLEASE:
*attend the event,
*re-post and share this invite with friends on FaceBook, Twitter, etc.
*email this invite (WITH FLYER) to your networks and
*bring friends to attend the "Stop Prison Abuse" Community Rally at the MA State House
(outside on Steps-Beacon Hill) at 1:00-2:30pm on Tues. April 18th.
SOME OF THE SPEAKERS:
*Bishop Dickerson, Greater Love Tabernacle Church;
*Lynn Currier, Haitkaah Social Justice Project;
*Andrea James, Healing Through Justice;
*Alice Haskins, sister of DOC Inmate, Tony Gaskins;
*Dwayne Cruthird, Addiction Coach (Formerly Incarcerated Citizen);
*Horace Small, Union of Minority Neighborhoods;
*Bishop Filipe Cupertino Teixeira, OFSJC, St. Francis of Assisi;
*Taqwa Abdulrhaman, Nation of Islam
Here are the demands of the Massachusetts 6.
Demands to Massachusetts Governor Charles Baker:
1 End the barbaric SOLITARY CONFINEMENT (segregation) of our people.
2 End Department of Corrections' (DOC's) abuse of inmate classification.
3 Launch an INDEPENDENT INVESTIGATION of DOC'S human and civil rights abuses of our community members and loved ones.
4 Launch and investigation of the 40,000 MA Drug Lab cases and immediately release citizens affected.
Need more information? Contact Lynn at Haitkaah@gmail.com
–Message and Rally sponsored by the Massachusetts 6.