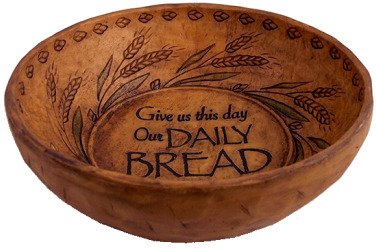 By Julie Miller Vick and Jennifer S. Furlong
Jenny: New Year's resolutions are a tricky thing—easy to make and hard to keep. We all know that yet each year we attempt to make ourselves, and our world, a bit better. In an effort to keep my New Year's resolutions, I often make vague ones—be more patient, look more polished—but still struggle on the follow-through. Even so, this year, I will once again try to exercise a bit more, eat less sugar, and swear less often.
Julie: Keeping in mind the difficulty of adhering to resolutions, we'd like to offer seven things you can do to move your career forward in the new year. Some of these suggestions require concrete actions, and some are attitude shifts. We hope they will help you face 2013 with more confidence in your career and yourself, in spite of a most uncertain job market.
Jenny: Resolution No. 1: Network smarter and more often. Take some time to update your LinkedIn profile, your long unused blog, or your professional Web site. A while back, the folks over at the ProfHacker blog wrote a terrific primer for establishing a Web presence. If you missed it, take a look now. This may not be your idea of fun, but it's essential to keep your Web profile up to date, particularly if you're on the job market.
Julie: Use the new year as a reason to reconnect with contacts that you've let fall by the wayside (the electronic resources listed in the ProfHacker post can help you do this). Keeping people up to date on what you're doing as well as your plans and goals makes it possible for them to connect you with opportunities and people who can assist you. If you don't tell the people in your circles what you're working on, they won't know, and they won't be able to help you. Read our recent column on this topic, "How Do I Create a Professional Network?"
Jenny: Sometimes you might hesitate to reach out to people with whom you haven't spoken in a long time. That can become a self-perpetuating problem: You don't reach out to someone because it's been a while; then, six months later when you do need to talk to that person, you wish you had done so much earlier.
In our experience, if people had a good impression of you a year or two ago, they are likely to still hold that same impression, and even be glad to hear from you. If you're worried that someone won't remember you, remind them how you met: "We met at the MLA convention last year, when you attended the round table on topic X where I spoke on topic Y."
Julie: Resolution No. 2: Keep an updated version of your CV and/or résumé on hand at all times. Some of you may even have a couple versions of those documents. At the same time, keep a running list of your accomplishments. Anytime you do something new, add it to your list. Not everything on the list will make it to the final version of your CV or résumé, but you want to make sure you at least consider each item. As you apply for different kinds of jobs you will need to highlight different experiences and accomplishments.
Jenny: Resolution No. 3: Practice presenting yourself. It helps you prepare for interviews, for meeting new people, and for presenting your work to others. Think about what you want to say in different contexts. Record yourself via your phone or camera and play it back. What works well in your presentation, and what could be improved? Then present it to friends via Skype or Facetime and see what they have to say.
If you're a doctoral student or postdoc on the academic job market, you should be able to talk about your current work—and ideas for future projects—with fluency and confidence. And you should be able to convey to a wide range of audiences what makes your scholarship relevant and exciting. If you're looking for nonacademic positions, you should be able to talk about your research in ways that appeal to a nonscholarly audience, and to discuss the relevant skills you've gained from graduate work.
Julie: Resolution No. 4: Use the new year to take a risk. What have you always wanted to do but worried that it would not advance your career, please your adviser, or "look right" on your CV? It could be something small—writing an article for a general audience, submitting a paper to a conference that's not quite in your field, training for a marathon. Or it might be something bold—leaving your lab because you know it's not right for you, exiting academe to become a yoga teacher, or having a baby.
Is there an idea you've had at the back of your mind for a while? Perhaps 2013 is the year to put it into action.
Jenny: Resolution No. 5: Help someone else. When you're looking for a job, you're always asking for help. It can get tiresome to feel like you're the one with your hand out all the time. So why not do what you can to help an undergraduate who needs a mentor, a new graduate student in your lab who seems a little lost, or another scholar you've met who would like to be introduced to your advisers? Helping others make connections will give you confidence.
READ COMPLETE STORY HERE: http://chronicle.com/article/7-Resolutions-to-Advance-Your/136485/?cid=at&utm_source=at&utm_medium=en