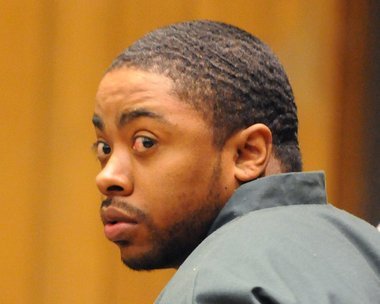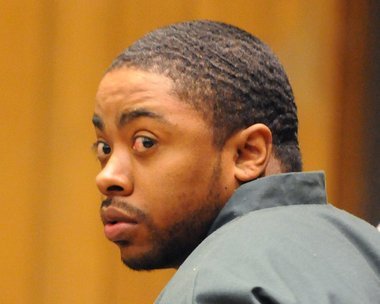 PRESS RELEASE JUSTICE FOR CHARLES
Contact: Joe Mirkin at (502) 445 0589 Website: www.justiceforcharles.org
JUNETEENTH CELEBRATION IN SIX CORNERS NEIGHBORHOOD, SPRINGFIELD ORGANIZED BY JUSTICE FOR CHARLES AND COMMUNITY GROUPS
SPRINGFIELD, MA JUNE 21, 2012: Free at Last, Free at Last! The Juneteenth Celebration will honor freedom, community, accomplishments, and struggles for peace, justice, dignity, and respect – past, present, and future.  The community celebration will include gospel, hip-hop and spoken word performances, speakers, children's activities, voter-registration, free food, a resource tent and a free raffle. It will take place on Saturday, June 23rd from noon to 5 pm at Gerrish Park in Six Corners, Springfield, MA. The free event is open to everyone and is sponsored by Justice for Charles and other Western Massachusetts organizations.
Juneteenth, also known as Freedom Day or Emancipation Day, is a holiday honoring African American heritage by commemorating the announcement of the abolition of slavery in the U.S. State of Texas in 1865. It is the oldest known celebration recognizing the end of slavery in the United States. Traditions of the holiday include a wide range of festivities such as parades, rodeos, street fairs, cookouts, family reunions, or park parties.
The lineup of speakers includes UMass Professor Amilcar Shabazz, Chair of the W.E.B. DuBois Department of Afro-American Studies, Ellen Graves of Arise for Social Justice, Candejah Pink from Springfield No One Leaves, former Springfield City Councilor Amaad Rivera, Brother Johnny Vernon from Mosque #13, and Lois Ahrens of the Real Cost of Prisons Project, among many others.
Professor Shabazz wrote in an attached statement, "Given the travesty of justice that has put Charles Wilhite, an innocent man, behind bars for the rest of his life, it is most fitting that the upcoming Juneteenth Celebration in Springfield should bring attention to his legal plight while it incorporates the traditional elements of the holiday." Justice for Charles chose to hold the event in Six Corners because it is where Charles Wilhite lived prior to his wrongful arrest in 2009.
Charles Wilhite is an innocent man who was convicted on December 6, 2010 of first degree murder for the killing of Alberto Rodriguez, and was ultimately sentenced to life without parole. There is no physical evidence linking Charles Wilhite to the shooting. Several key witnesses who initially identified Charles have since recanted their testimony. On May 14th, 2012 Judge Peter Velis ruled that Wilhite deserves a new trial, writing, "At trial, there was no physical evidence directly linking the defendant to the shooting." On Monday, June 25th, there will be a status review session at 9 AM, Courtroom 1, Hampden Superior Court with Judge Tina Page presiding.
Charles Wilhite's family and supporters have organized to overturn his conviction and win his freedom. Their efforts have garnered significant media attention and have built momentum for each and every court hearing. Justice for Charles is strongly urging Hampden DA Mark Mastroianni to drop the case and set Charles free. More specifics on participating individuals and groups can be found at justiceforcharles.org   
###