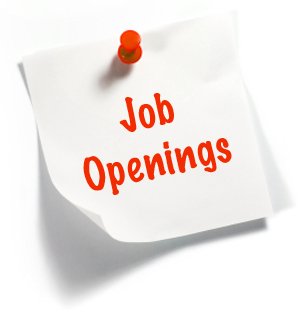 Department: Human Service Programs
Job Title: Teen Youth Workers (Part Time)
Job Code: X965 B
Civil Service Position: Non Civil Service position
Union Affiliation: None
Hours Per Week: 6 – 10 P.M., 19.5 hrs/wk
ESSENTIAL DUTIES AND RESPONSIBILITIES:
The Youth Worker is responsible for implementing programmed activities for Teen Youth Center Members between the ages of 14 – 19. The Youth Worker will work with the Program Director and Youth Center Director to lead a diverse group of Teen Center Members through a number of programmed activities, service projects, civic engagement, and leadership development. The overall goals for the Youth Worker are to provide direct service and establish positive relationships with Teen Youth Center members. Specifically, s/he will:
– Assist the Program Director to oversee the implementation of policies and procedures at the Youth Center.
– Inform the Program Director of specific Youth Center member needs or concerns that are brought to his/her attention.
– Plan, design, organize, and implement age appropriate Youth Center programs and activities, for youth between the ages of 14 – 19.
– Provide a safe, structured and stimulating environment for Youth Center members and volunteers.
– Attend and participate fully in staff meetings, planning sessions, other meetings, staff development and training programs and activities as directed.
– Be a positive role model to youth and develop meaningful relationships with Youth Center members.
Reasonable accommodations may be made to enable individuals with disabilities to perform the essential functions.
MINIMUM REQUIREMENTS:
Three years experience working with youth in an academic, recreational or athletic setting. Should have outstanding leadership, organizational and team building skills. HS Diploma/GED required. Familiarity with Cambridge neighborhoods preferred.
PHYSICAL DEMANDS: Must be able to lift fifty pounds and participate in activities that require physical exertion.
WORK ENVIRONMENT: Main work environment is busy Youth Center. The noise level can be very noisy. Youth Centers include classroom like settings, open environments & gymnasium.
RATE: $14.28/hr
APPLICATION PROCEDURE:
Internal applicants submit a job bidding form and 2 copies of both your resume and letter of interest; external applicants submit your resume and letter of interest via email to: employment@cambridgema.gov or to Personnel Dept, Room 309, City Hall, 795 Massachusetts Avenue, Cambridge MA 02139. Fax 617-349-4312. Review of Resumes is ongoing.
THE CITY OF CAMBRIDGE IS AN EQUAL OPPORTUNITY/AFFIRMATIVE ACTION EMPLOYER. WOMEN, MINORITIES, VETERANS, AND PEOPLE WITH DISABILITIES ARE STRONGLY ENCOURAGED TO APPLY.
CITY OF CAMBRIDGE RESIDENTS ESPECIALLY ARE ENCOURAGED TO APPLY.