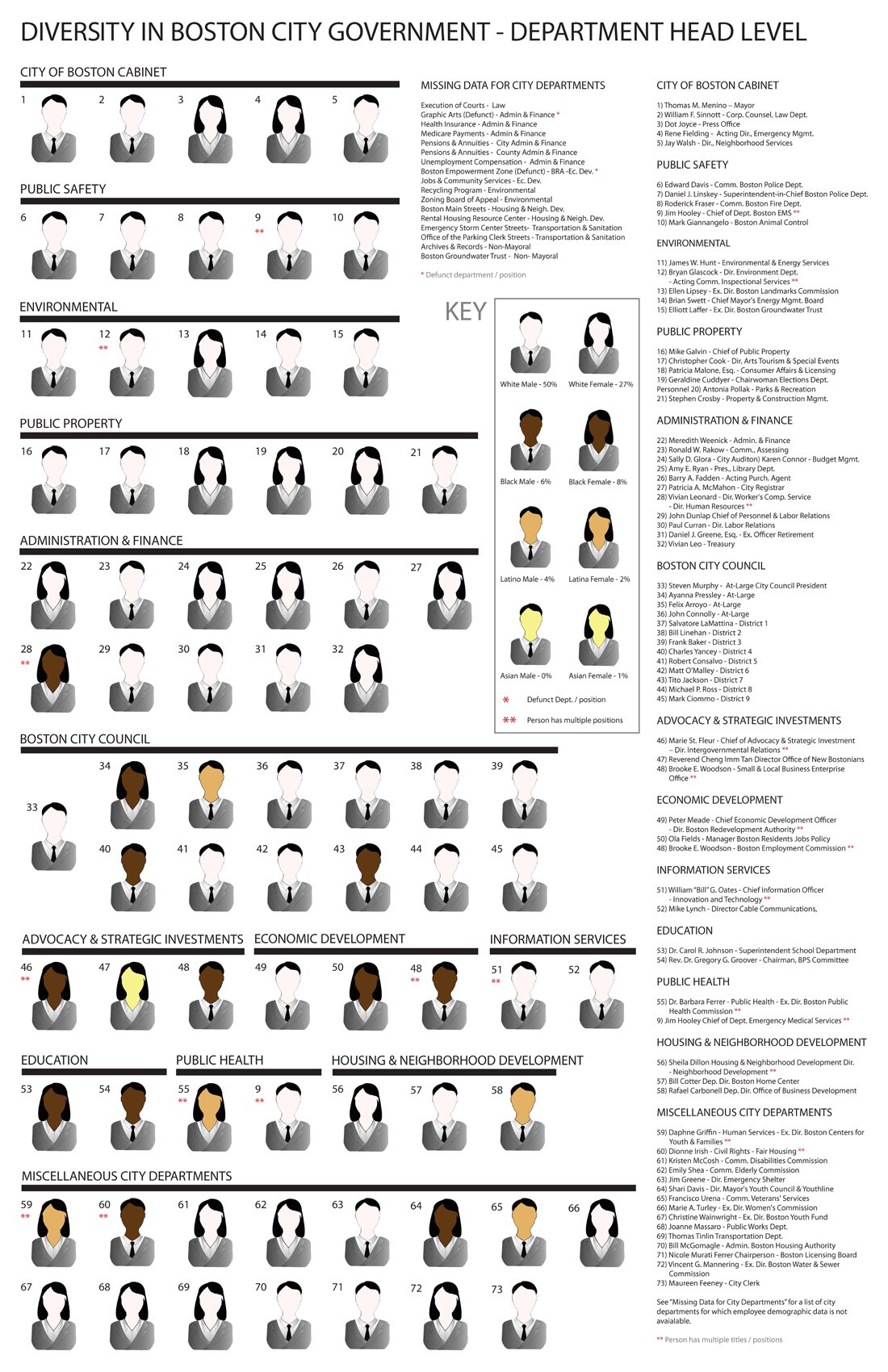 Focus on Diversity: City of Boston = F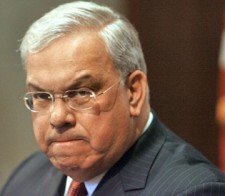 Mayor Menino has long touted his commitment to diversity in the City of Boston.  Recently, when criticized by organizations such as MAMLEO and others, including the Blackstonian, the Mayor said the City of Boston is diverse and he challenged anyone to prove him wrong.  The Baystate Banner, particularly, Publisher/Editor Melvin Miller defended Mayor Menino and suggested that his critics have no data to support the claims of a lack of diversity.
The Blackstonian accepted that challenge.
Here is the proof that Mayor Menino is wrong and that the City of Boston is not diverse in its governance.
Check out a few stories from the Banner re: Mayor Menino
'Our diversity … is one of our greatest strengths'
http://www.baystatebanner.com/local14-2011-08-04
MAMLEO gives Menino no confidence vote
http://www.baystatebanner.com/local15-2009-10-22
Mayor faulted for lack of diversity in top cops
http://www.baystatebanner.com/local11-2009-09-10
Here is our report download it and print
(Made for 11×17 page size)
Mayor Menino, BPD Commissioner Ed Davis and Melvin Miller are wrong and/or lying and we got the proof.
Read it and weep.
DOWNLOAD CITY OF BOSTON DIVERSITY CHART