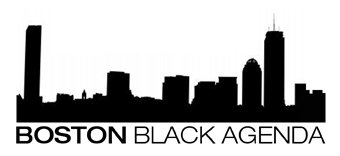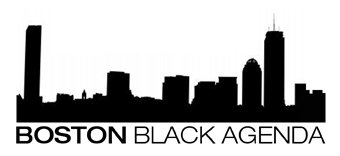 Boston Black Agenda 2013
GOAL:  To construct a local Boston Black Agenda that will address the myriad of issues facing African-Americans living in Boston.  Once created, the Boston Black Agenda will serve as a blue print to addressing these issues and implementing policies at a city and state level that will seek to improve quality of life in Boston.
These are the various categories we will use to assess our overall social conditions.
(if we missed something please feel free to make note in your comments and add it on)
Arts/Culture/Entertainment
Children/Youth
Civic Engagement
Economy/Employment
Education
Environment/Energy
Health
Housing
Public Safety
Seniors/Elderly
Technology
Transportation
Please use these categories as a guide for your submissions and use these tags to identify your submission.
example: (Public Safety) I think we need to increase lighting by T stations to reduce crime.
Please make your agenda items as concise and to the point as possible. Here we will provide space for 10 agenda items. Feel free to use as many or few slots as needed. If you have legitimately more than 10 items, feel free to fill out this form more than once.