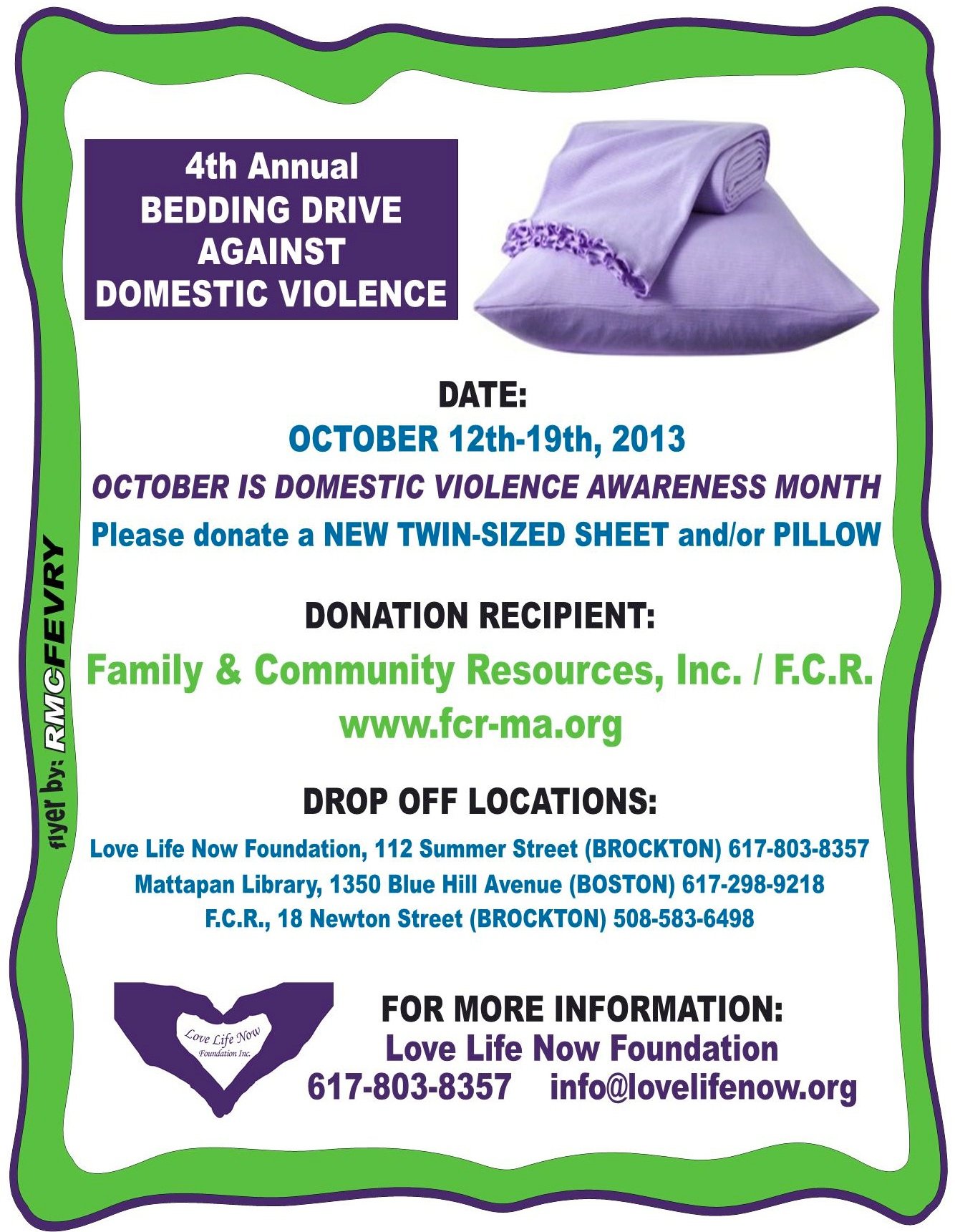 October is almost here…Domestic Violence Awareness Month!
Now more than ever, victims and survivors need our help and a way you can get involved is through our 4th Annual Bedding Drive which runs thorough the week of October 12th – 19th.
All you have to do is simply drop off a
NEW Pillow and/or Twin-Sized Sheet
 that will go towards
Family & Community Resources, Inc.
 which is committed to providing the highest quality of community-based services including advocacy, support, individual and group treatment, case management and community education through its Domestic Violence, Victim Advocacy and Trauma Services for Children, Adolescents and Adults.
Drop-off locations are listed on flyer attached as well as more information and hoping you can donate the much needed goods that will truly help victims of this epidemic.
Lovern Augustine-Gordon
President
Love Life Now Foundation, Inc.