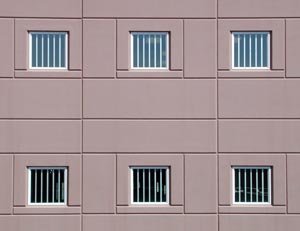 [Via Immigrant & Detainee Solidarity Committee]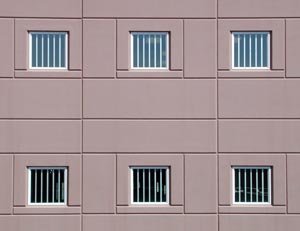 Nearly 40 immigrants detained by Immigrations and Customs Enforcement (ICE) at the Suffolk County House of Corrections in Boston are now in negotiations to address substandard and unsanitary prison conditions.  They presented a letter to corrections officials with a list of demands on Tuesday, September 24, stating that if their demands were not met they would call a hunger strike. The strikers demands include:
Improve food safety: Trays, dishes and utensils are poorly cleaned.  Many detainees have recently been diagnosed with stomach ulcers caused by infection with the H. pylori bacterium.  They believe this infection is being spread by poor sanitation.
Equalize access to programs and services:  Unlike other detainees, immigrants held in ICE detention do not have access to the prison's law library.  The need for access is crucial, as detainees are currently required to spend most of their days locked in their cells, often with the lights turned off, and only have one television in the recreation area.
Support visitation rights: Immigrants are often transferred to facilities far from their families, making visitation prohibitive.  Right now, the detainee must place the prospective visitor on a list and this person must go to the detention center office – even if it is out of state – to pick up a form.  Then they're required to fill out and mail the form for permission to visit, a process which takes three weeks.
Click here for the full text of the press release.
Suffolk County House of Corrections has responded to the detainees, but it is not clear if changes are in progress or that the demands will be met.
The Immigrant & Detainee Solidarity Coalition (Resist the Raids, Student Immigrant Movement, Brazilian Immigrant Center, Massachusetts Jobs with Justice, MataHari Eye of the Day and Boston New Sanctuary Movement) is holding a press conference at 9:00AM today outside the Suffolk County House of Correction, in solidarity with the detainees.
There will also be a prayer vigil and rally outside Suffolk at 20 Bradston St. this (Thursday, Sept. 26) evening from5:00-7:00 PM to support the detainees' negotiations. 
The immigrants and detainees at Suffolk are prepared to initiate a hunger strike if needed.  They were inspired by the Boston New Sanctuary Movement vigils, "Not One More" National Week of Fasting and Action, and other events held in the past.  In continued solidarity, BNSM and its' partners will hold its' fall vigil outside Suffolk County House of Correction on Sunday, September 29 at 2:00 PM.  We have held vigils outside Suffolk for the last five years to call for immigration reform and to end the detention of immigrants.
Your attendance at one or both of these vigils will show these courageous detainees that there are people who admire and support them.
For more information, email vigils@bostonnewsanctuary.org.