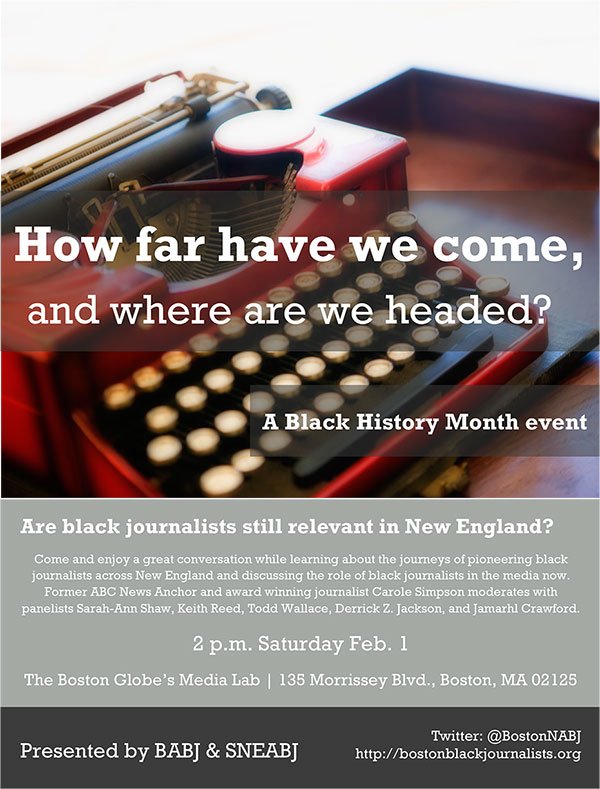 How Far Have We Come & Where Are We Heading?
Are black journalists still relevant in New England?
Come enjoy great conversations as you learn the struggles and journeys of top black pioneering journalists across New England and discuss the role of black journalists in the media now.
Moderator: Former ABC News Anchor & Award-Winning Journalist Carole Simpson
Panelists Include:
Boston's first black female reporter Sarah-Ann Shaw
ESPN The Magazine senior editor & NABJ Treasurer Keith Reed
Veteran television news reporter Todd Wallace (WPRI-TV/WNAC-TV)
Boston Globe op-ed columnist Derrick Z. Jackson
Blackstonian.com's Jamarhl Crawford
When: 2 p.m. Saturday, Feb. 1, 2014
Where: The Media Lab at The Boston Globe, 135 William T. Morrissey Blvd., Boston, MA 02125
Refreshments will be provided.