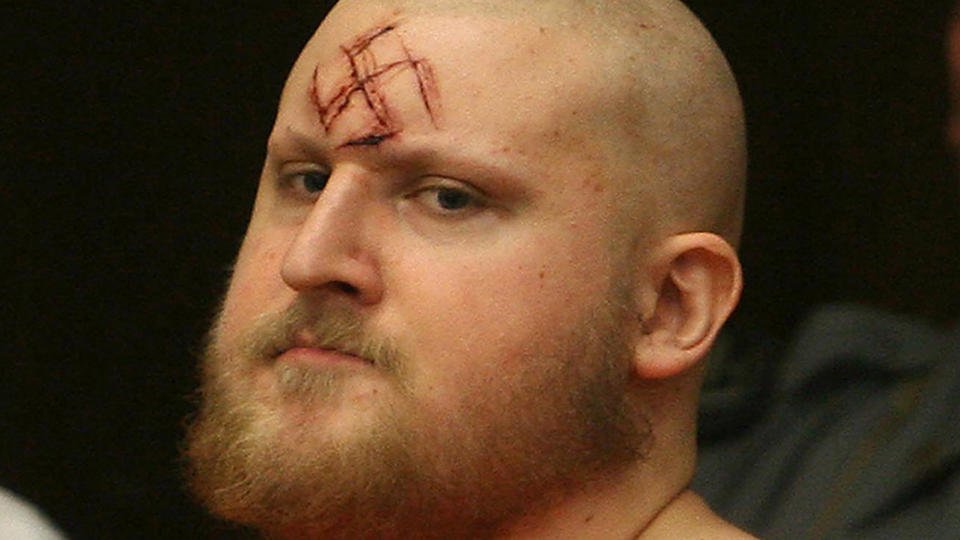 Neo-Nazi convicted killer dies in apparent suicide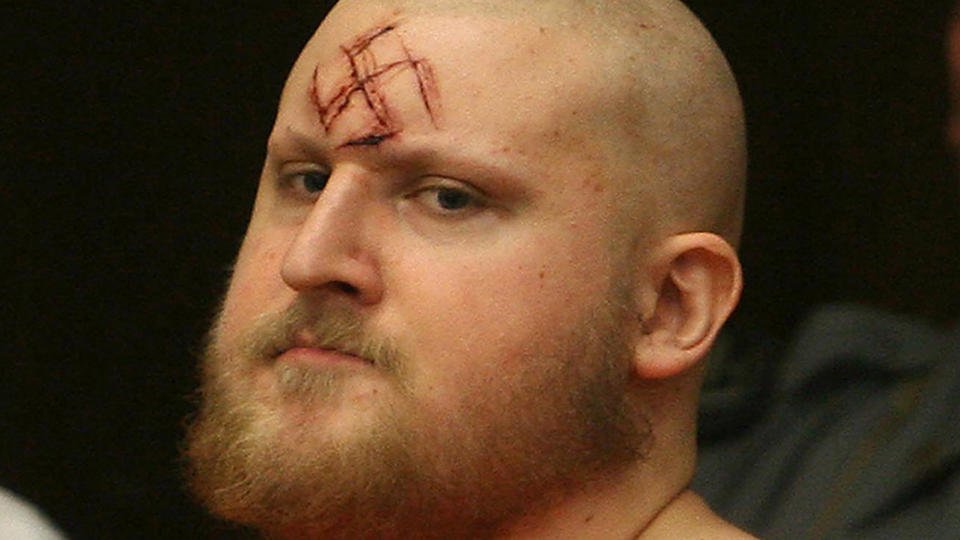 Tuesday, May 13, 2014  By: Erin Smith
A neo-Nazi convicted killer who once appeared in court with a swastika carved into his forehead died yesterday in a suspected prison suicide.
Keith Luke, 28, of Brockton was pronounced dead at 12:10 p.m. at University of Massachusetts Memorial Medical Center in Worcester, said Darren Duarte, spokesman for the state Department of Correction.
The former Brockton resident, who was serving two life sentences for murder and 210 years for rape, kidnapping and other crimes, had been on life support since he was found unresponsive in his prison cell at Souza-Baranowski Correctional Center in Shirley just after 1 p.m. on Saturday, Duarte said.
FULL STORY HERE:
http://bostonherald.com/news_opinion/local_coverage/2014/05/neo_nazi_convicted_killer_dies_in_apparent_suicide