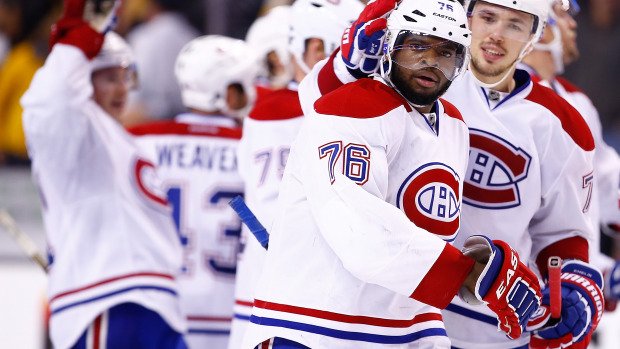 DETROIT (CBS Detroit) Boston Bruins fans blew up Twitter Thursday night following the team's 4-3 overtime loss to the Montreal Canadiens.
P.K. Subban ended up scoring the winning goal in the fifth minute of the second overtime.
Fans showing disappointment would have been completely understandable. But many of them took it to a whole other level, seeming to follow in the footsteps of Donald Sterling.
Because of our corporate policies, we can't put profane language on our website, so here's a summary of just some of the tweets we found:
– That stupid n***** doesn't belong in hockey #whitesonly
– F*** YOU N***** SUBBAN YOU BELONG IN A F****** HOLE NOT AN ICE RINK
– PK Subban = F****** N*****
– F*** PK Subban. F****** n*****. Wish he got sold
– subban is the definition of a n*****
– Someone needs to smack PK subban across his big n***** lips. #scumbag
– SUBBAN IS A F****** PORCH M*****
READ THE FULL STORY HERE: http://detroit.cbslocal.com/2014/05/02/boston-strong-racist-reaction-after-subban-scores-game-winner/