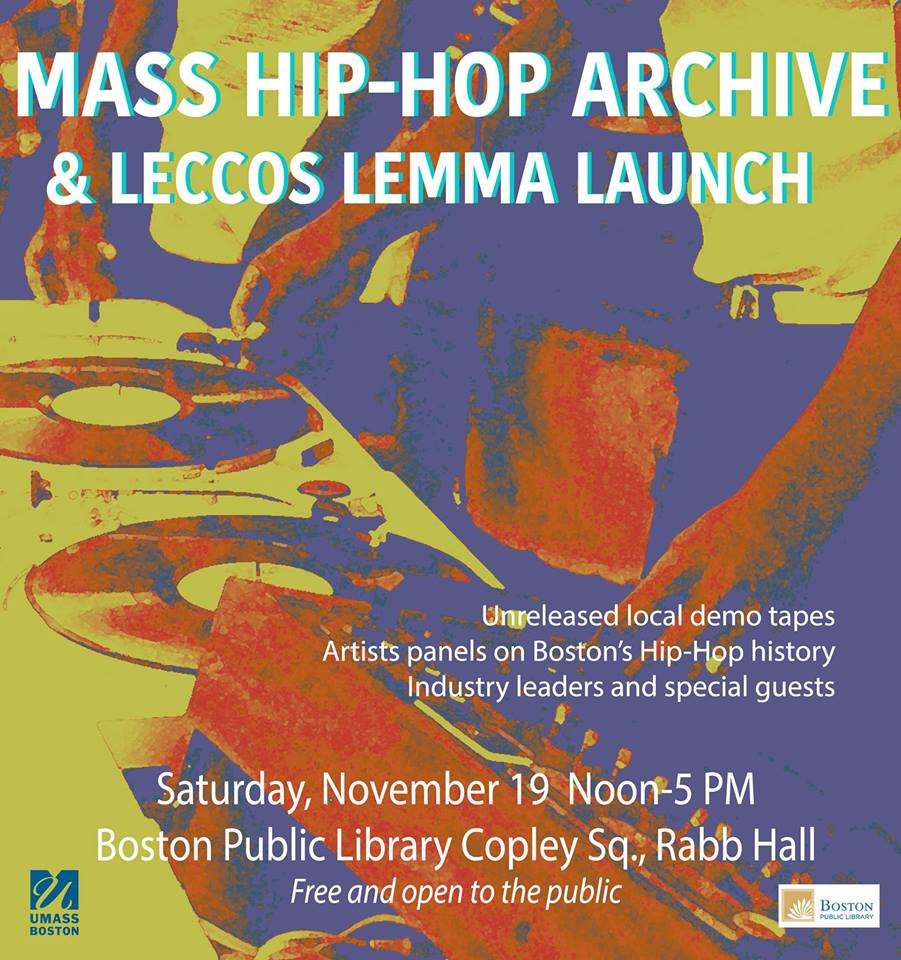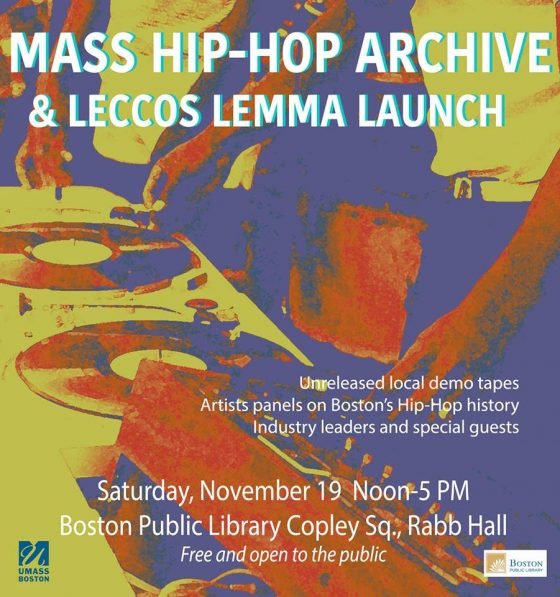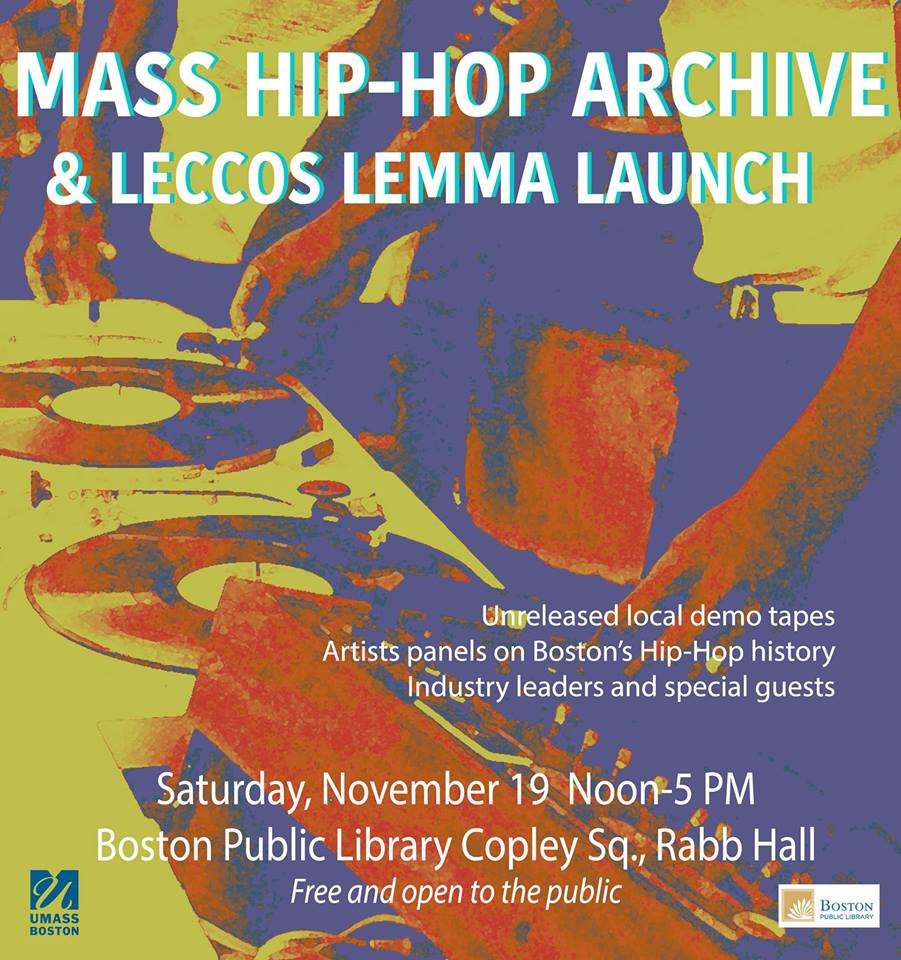 For Hip-Hop History Month, on Saturday, November 19 from noon to 5 PM, UMASS Boston and The Boston Public Library invite the public to celebrate launch of the Massachusetts Hip Hop Archive beginning with a collection of 500 digitized demo cassettes and show tapes from the legendary Lecco's Lemma radio show.
This show was founded by Magnus Johnstone in the fall of 1985 and ran on both WMBR (88.1 FM) and WZBC (90.3 FM) until 1988 and included demo tapes and live performances by local teenage artists which have now been digitized and will be available to the public via UMASS Boston's Open Archives http://openarchives.umb.edu/cdm/landingpage/collection/p15774coll30
The day will feature a series of listening panels and discussions with local artists about the Lecco's Lemma show and the history of the local rap music scene in particular.
Although this first event focuses specifically on the local rap music scene in the 1980s, as the archive grows, we will be focusing on all the elements (dance, graffiti, rappers, DJs, producers, fashion, clubs, promoters, language, etc.) that all contributed to the rich history of Hip-Hop in Massachusetts. We expect this will be the first of many such events which are free and open to the public.
Schedule for the day:
12:00 Lecco's Lemma listening session and networking
12:45 Leccos Lemma Panel Discussion
Edo G, Forcefeeld, John Preziosa, Antonio Ansaldi, Tony Rhome and Dj Cruz talking about the show, listening to clips and sharing their reflections. Trisha Elam Walker joins us at the end to listen to Guru's first appearance on the show and share a moment of silence for all those we have lost.
2:30-3:00 Hip-Hop in Black and White.
Jamarhl Crawford and Reebee Garofalo discuss the history of racism and appropriation in the American popular music industry and hip-hop in particular
3:00 Boston Rap from Then to Now
Rusti Pendleton and artists Bay Holla, Professor Lyrical, Akrobatik discuss the recent past, present and possible futures of the local rap music scene.
4:00 Official launch MHHA launch and recognition of donors.
Letters of thanks presented to Willie Loco Alexander, Magnus Johnstone, and Tony Rose (who will donate a copy of the first major release by a local rap group – Sweat if Off by Kevin Fleetwood and the Cadillacs of Sound).
This is a legendary event and we especially need all the 80s era artists and fans out for this. Please spread the word.
7-11 PM Beat Research: After Party at Firebrand Saints
1 Broadway St. in Cambridge MA 02124
Signature cocktail hour from 7-8 PM sponsored by New England Sweetwater Farm and Distillery
Hosted by DJ Cruz, Killer DJ and resident DJs Flack and Pace.