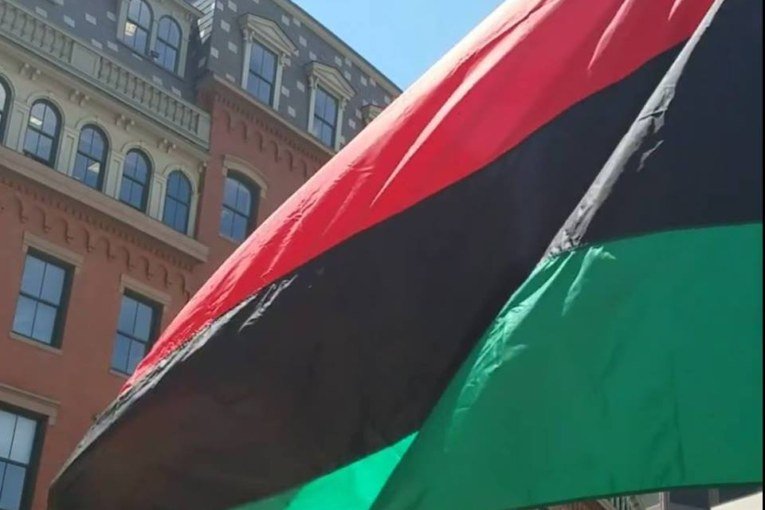 RSVP via facebook:
https://www.facebook.com/events/523044158079854/
The Flag will be raised at 12 noon sharp. Dress appropriately for weather. Raising the flag should take 5 minutes.
Immediately after flag is raised, we will proceed inside City Hall lobby for a short program.
Those who wish to purchase RBG flags $5 or lapel pins $3 in support of the event please inbox me.
We raise the Red, Black & Green Flag in Boston in honor of Black History, Black Nationalism, Pan-Afrikanism and its creator Hon. Marcus Mosiah Garvey.
For February Black History Month we especially pay tribute to:
* Feb. 1, 1926 Carter G. Woodson "The Father of Black History" initiated the first celebration of "Negro History Week".
* Feb. 1, 1976 expanded to "Black History Month"
* Rosa Parks born Feb. 4, 1913
* NAACP founded Feb. 12, 1909
* Frederick Douglass born Feb. 14, 1817 died Feb. 20, 1895
* Huey Newton born Feb. 17, 1942
* Malcolm X assassinated Feb. 21, 1965
* WEB DuBois born Feb. 23, 1868
* 15th Amendment Right to Vote
passed Feb. 26, 1869 ratified Feb. 3, 1870
Note: Black History Month was recently renamed by US Pres. Donald Trump "National African American History Month" How's that grab you?? (no pun intended)
http://abc7chicago.com/news/trump-renames-february-african-american-history-month/1733832/