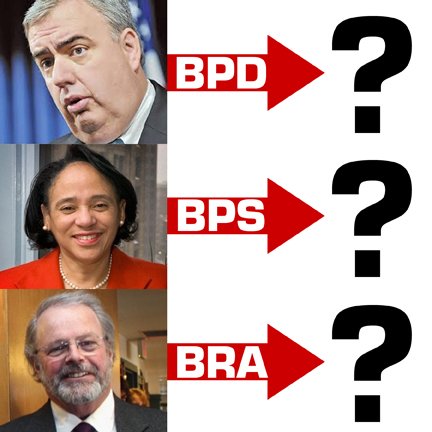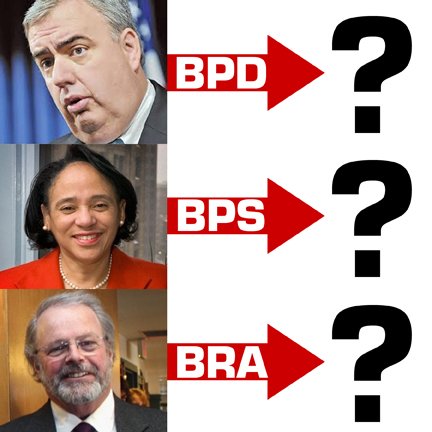 3 Power Positions to watch in Boston
As the overwhelming focus has been on filling the vacuum left by 20 yr. Mayor Menino's announcement he would not seek re-election some critical positions have come into play that are equally important.  The next Mayor of Boston will be facing certain vacancies in the Boston Redevelopment Authority as Peter Meade has announced his forthcoming retirement, as well as the Boston Public Schools with Superintendent Carol Johnson also set to retire.  Another key position that will likely come into play will be the Boston Police Commissioner position. Ed Davis has made no formal announcements but it is pretty customary for a new Mayor to appoint a new Police Commissioner. The handwriting is on the wall. The question is how will our communities organize to become part of the process to replace these people and bring  to the table the qualifications that we would like to see in potential candidates.
Please take some time to submit your ideas to the Boston Black Agenda and stay tuned for upcoming organizing sessions.