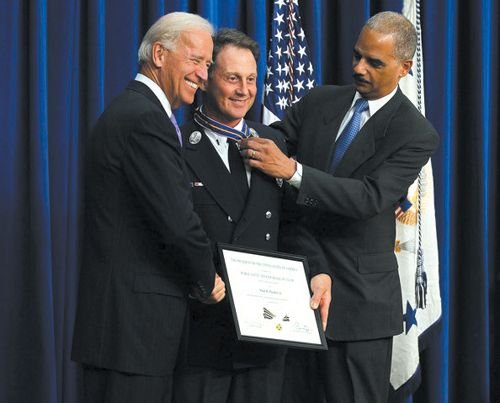 Brookline Firefighter Paul Pender is under fire from one of his colleagues.  Gerald Alston, a Black firefighter, has brought to the Brookline Town Selectman his objections to Paul Pender allegedly using the word Nigger.
The Blackstonian has obtained an audio recording of an incident where Brookline Firefighter Paul Pender can be heard allegedly using the toxic racial slur.
Concerned Citizens are asked to attend a Brookline Board of Selectmen meeting on Tuesday Dec. 2nd at 6pm
This incident has been brought to court and made headlines before (click here).
Pender was also the recipient of the nation's highest award for public service, the Medal of Valor, in a White House ceremony in September 2010.