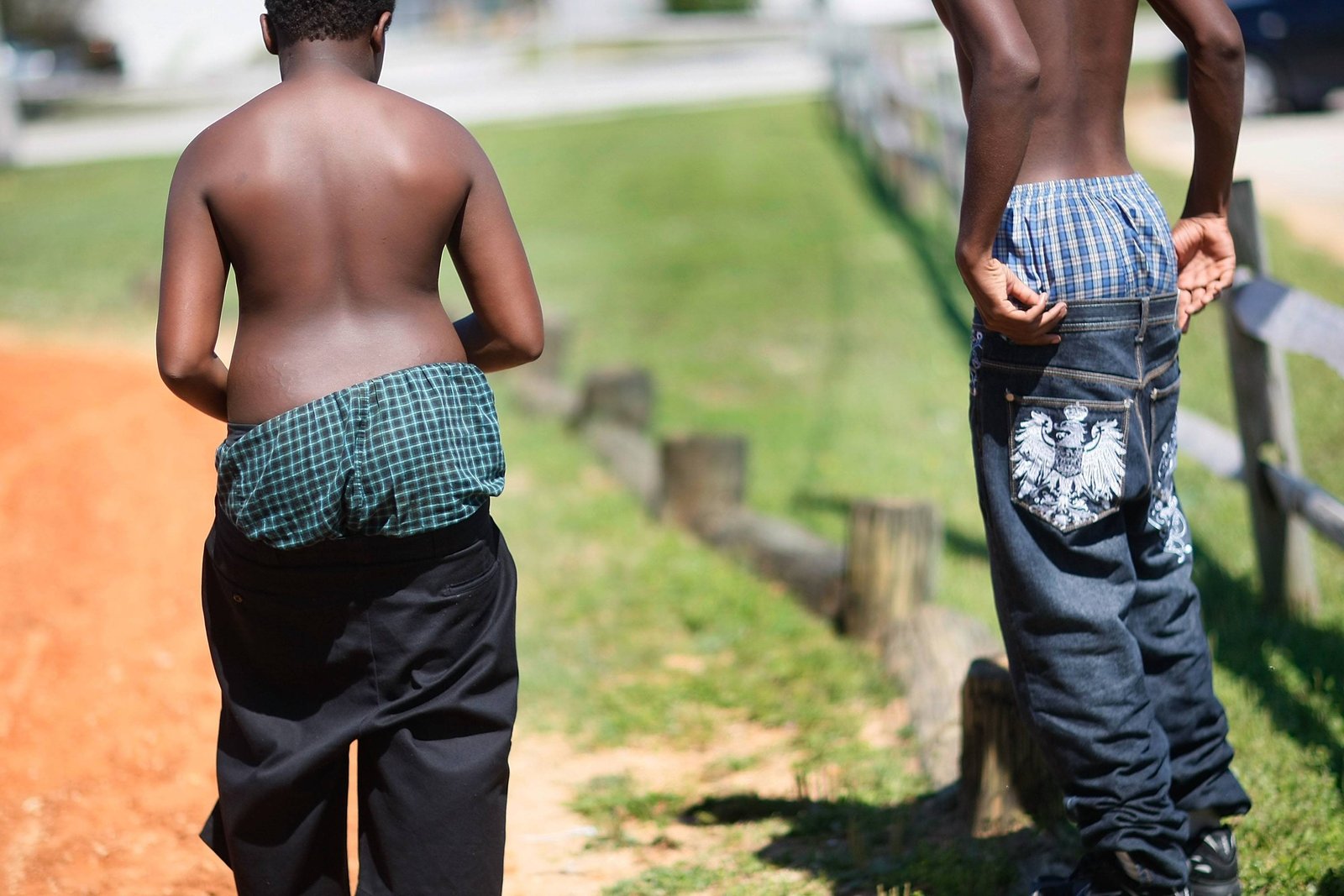 This Takes 'Fashion Police' to a Whole New Level
A little-known law is the key to a new war on—wait for it—saggy pants.
By Jean Trounstine | Boston Daily | February 12, 2013
A little-known law in Massachusetts involving openly "lewd and lascivious behavior" is the lynchpin of a new war on saggy pants from the Black Mental Health Alliance of Massachusetts (BMHAM). BMHAM is trying to use this law—which says we can arrest, fine and even imprison someone for "gross" public exposure—to crack down on people who wear their pants too low.
BMHAM posted this information in a public service announcement on YouTube. According to Dr. Omar Reid, President and Founder of BMHAM, the group plans to post pictures like this one on billboards across Boston to threaten a $300 fine and/or up to three years in prison for "urban youth" who aren't pulling up their britches. Reid sees saggy pants as a sign of lacking self-respect, and also apparently, of lewd and lascivious behavior.
Reid said in an interview that his non-profit organization, which "began in 2003 or 2004," is a statewide group of Black and Latino mental health practitioners with 15 or so on his Board of Directors. But a look at the organization's website doesn't list the name of a single one. The group doesn't even identify a mailing address.
Read The Full Story Here:
http://www.bostonmagazine.com/boston_daily/2013/02/12/massachusetts-saggy-pants/#more-147441