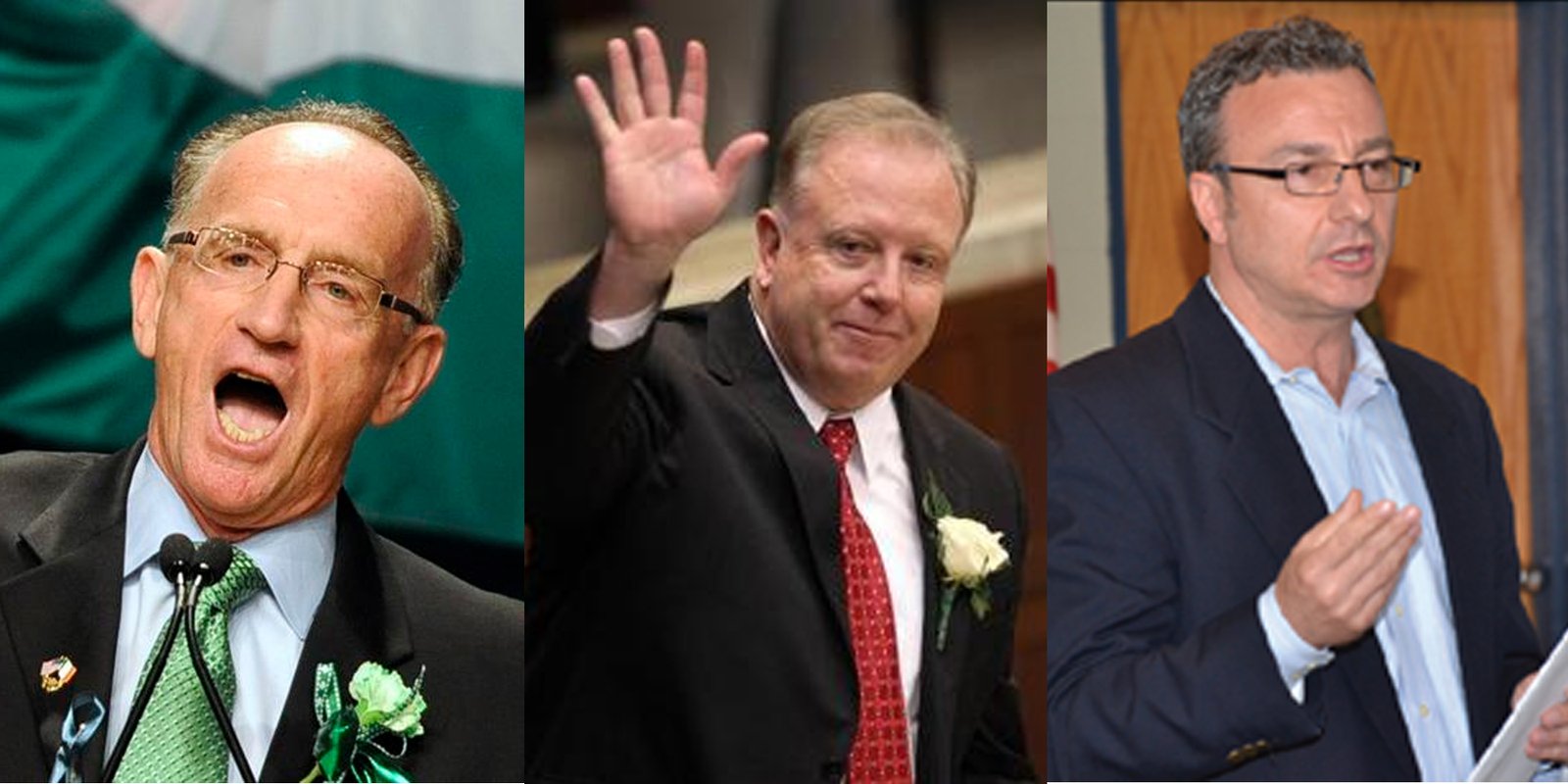 BLACKSTONIAN EDITOR'S NOTE: At one time there was a progressive force on the Boston City Council called "Team Unity." These days it would appear that we now have a regressive force on the Boston City Council, perhaps to be called "Team Dis-Unity." Time and time again when some white councillors have the opportunity to extend the olive branch of humanity they instead use the branch to stick it in my community's eye.  The tinge of racism here is strong and in almost any instance even remotely related to issues of race, many of the white people in this city are not willing to give up to them what were "The Good Ole Days." Unfortunately for us, what was a good day for them was hell on earth for us.  Let's move this city forward and hasten the extinction of the dinosaurs.
BOSTON WRONG. AGAIN.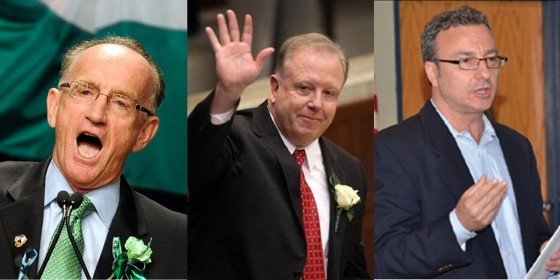 (L-R; Boston City Councillors, Bill Linehan, Steve Murphy, Sal LaMattina)
Three Glaring 'Present' Votes On Boston City Council
Councilors opt out of resolution commemorating Brown v. Board of Education, citing busing history.
By David S. Bernstein | Boston Daily | May 14, 2014
Three Boston City Councilors, including council president Bill Linehan of South Boston, voted "present" rather than expressing approval of a resolution honoring the 60th anniversary of the landmark Brown v Board of Education Supreme Court decision desegregating schools.
FULL STORY HERE: http://www.bostonmagazine.com/news/blog/2014/05/14/three-glaring-present-votes-mar-council-commemoration/